REFRIGERATED CONTAINER INVENTORY
used operating & non OPERATING equipment
ACCURATE PER FEBRUARY 3, 2018






Cost-Effective Portable Refrigerated Storage Containers

- Retired reefer containers are ideal for on-site chiller applications.

- Most units have 3 phase power and CFC friendly refrigerant.

- Most units have stainless steel lined interiors and T-bar flooring.

Please email us with the UNIT ID below.

GSET OPERATION MANUALS

Refer to GSET machinery MANUFACTURER and MODEL numbers below.

GRADES

A = Cargo Worthy (CW)

B = Cargo Worthy / Wind and Watertight

C thru E = AS-IS

Pre-Trip Inspection (PTI)

CW reefers are PTI'd to ensure that the reefer machinery is in running order and the unit is steam cleaned. This is included in the price. AS-IS Reefers are sold AS-IS with no PTI/Steam cleaning included.

.
Unit ID
GET DETAILED UNIT SPECS

Grade

Year

Equip
Type

Reefer /
Gset Mfg

Reefer /
Gset Model

CONDITION

Ptiís Included on running units.

CRLU6212013

B

2002

R40HS

CARRIER

NT511

Miami, FL

Runing

CRLU1372929

A

2006

R40HM

CARRIER

NT541

Miami, FL

ASIS Non Running

CRLU1800190

C

2001

R40HM

THERMO KING

CRR40

Miami, FL

ASIS Non Running

CRLU1837841

A

2006

R40HM

THERMO KING

MAGNUM

Miami, FL

ASIS Non Running

CRLU1838621

A

2006

R40HM

THERMO KING

MAGNUM

Miami, FL

ASIS Non Running

CRLU7267664

2004

R40HS

CARRIER

NT511

Charleston SC

Running

CRLU7271324

2004

R40HS

CARRIER

NT511

Charleston SC

Running

CRLU7260886

2003

R40HS

CARRIER

NT511

Charleston SC

Running

CRLU7277277

2003

R40HS

CARRIER

NT511

Charleston SC

Running

CRLU7261434

U

2003

R40HS

CARRIER

NT511

Jacksonville Fl

Running

CRLU1334826

B

2005

R40HM

CARRIER

541-006

Jacksonville Fl

Running

CRLU7277580

B

2003

R40HS

CARRIER

NT511

Jacksonville Fl

Running

CRLU7273543

U

2004

R40HS

CARRIER

NT511

Jacksonville Fl

Running

CRLU6223785

B

2003

R40HS

CARRIER

NT511

Jacksonville Fl

Running

CRLU7252345

U

2003

R40HS

CARRIER

NT511

Jacksonville Fl

Running

CRLU7256952

B

2003

R40HS

CARRIER

NT511

Jacksonville Fl

Running

CRLU7276558

B

2004

R40HS

CARRIER

NT511

Jacksonville Fl

Running

CRLU1343941

B

2005

R40HM

CARRIER

541-006

Jacksonville Fl

Running

CRLU7277810

B

2003

R40HS

CARRIER

NT511

Jacksonville Fl

Running

CRLU7245691

B

2003

R40HS

CARRIER

NT511

Jacksonville Fl

Running

CRLU7263720

B

2003

R40HS

CARRIER

NT511

Jacksonville Fl

Running

CRLU7241470

B

2003

R40HS

CARRIER

NT511

Jacksonville Fl

Running

CRLU7280373

B

2003

R40HS

CARRIER

NT511

Jacksonville Fl

Running

CRLU7263416

C

2003

R40HS

CARRIER

NT511

Jacksonville Fl

Non-Running

CRLU7259083

B

2003

R40HS

CARRIER

NT511

Jacksonville Fl

Running

CRLU1146881

A

2000

R40HS

CARRIER

NT511

Jacksonville Fl

Running

CRLU7255236

C

2003

R40HS

CARRIER

NT511

Jacksonville Fl

Non-Running

CRLU7278036

U

2003

R40HS

CARRIER

NT511

Jacksonville Fl

Running

CRLU7247755

B

2003

R40HS

CARRIER

NT511

Jacksonville Fl

Running

CRLU7267319

B

2004

R40HS

CARRIER

NT511

Jacksonville Fl

Running

CRLU7239132

B

2003

R40HS

CARRIER

NT511

Jacksonville Fl

Running

CRLU7249362

B

2003

R40HS

CARRIER

NT511

Jacksonville Fl

Running

CRLU7250023

U

2003

R40HS

CARRIER

NT511

Jacksonville Fl

Running

CRLU7251400

B

2003

R40HS

CARRIER

NT511

Jacksonville Fl

Running

CRLU7251694

B

2003

R40HS

CARRIER

NT511

Jacksonville Fl

Running

CRLU7256823

B

2003

R40HS

CARRIER

NT511

Jacksonville Fl

Running

CRLU7258370

B

2003

R40HS

CARRIER

NT511

Jacksonville Fl

Running

CRLU1344491

A

2005

R40HM

CARRIER

541-006

Jacksonville Fl

Running

CRLU1343387

B

2005

R40HM

CARRIER

541-006

Jacksonville Fl

Running

CRLU7238964

A

2003

R40HS

CARRIER

NT511

Jacksonville Fl

Running

CRLU7275470

B

2004

R40HS

CARRIER

NT511

Jacksonville Fl

Running

CRLU7246131

B

2003

R40HS

CARRIER

NT511

Garden City GA

Running

CRLU8202354

A

2002

R40HS

CARRIER

NT511

Garden City GA

Running

CRLU6218433

A

2003

R40HS

CARRIER

NT511

Garden City GA

Running

CRLU6200141

C

2002

R40HS

CARRIER

NT511

Garden City GA

NON-RUNNING

CRLU1340834

C

2005

R40HM

CARRIER

541-006

Garden City GA

NON-RUNNING

CRLU7263988

C

2003

R40HS

CARRIER

NT511

Garden City GA

NON-RUNNING

CRLU6201889

B

2002

R40HS

CARRIER

NT511

Garden City GA

Running

CRLU6218156

A

2003

R40HS

CARRIER

NT511

Garden City GA

Running

CRLU1389731

A

2007

R40HM

CARRIER

NT541

Garden City GA

Running

CRLU1500526

B

2000

E40HM

CARRIER

EV489

Garden City GA

Running

CRLU6221695

B

2003

R40HS

CARRIER

NT511

Garden City GA

Running

CRLU6218460

B

2003

R40HS

CARRIER

NT511

Garden City GA

Running

CRLU7280706

C

2003

R40HS

CARRIER

NT511

Medley, FL

Running

CRLU7272784

A

2004

R40HS

CARRIER

NT511

Medley, FL

Running

CRLU7273332

A

2004

R40HS

CARRIER

NT511

Medley, FL

Running

CRLU7269266

A

2004

R40HS

CARRIER

NT511

Medley, FL

Running

CRLU7275680

A

2004

R40HS

CARRIER

NT511

Medley, FL

Running

CRLU7266821

B

2003

R40HS

CARRIER

NT511

Medley, FL

Running

CRLU7272486

A

2004

R40HS

CARRIER

NT511

Medley, FL

Running

CRLU7261012

A

2003

R40HS

CARRIER

NT511

Medley, FL

Running

CRLU1376288

B

2006

R40HM

CARRIER

NT541

Medley, FL

Running

CRLU1375609

2006

R40HM

CARRIER

NT541

Medley, FL

Running

CRLU1375548

A

2006

R40HM

CARRIER

NT541

Medley, FL

Running

CRLU8202328

A

2002

R40HS

CARRIER

NT511

Medley, FL

Running

CRLU7279921

B

2003

R40HS

CARRIER

NT511

Medley, FL

Running

CRLU7277847

B

2003

R40HS

CARRIER

NT511

Medley, FL

Running

CRLU7268547

A

2004

R40HS

CARRIER

NT511

Medley, FL

Running

CRLU7275551

A

2004

R40HS

CARRIER

NT511

Medley, FL

Running

CRLU7268784

2004

R40HS

CARRIER

NT511

Medley, FL

Running

CRLU7270483

A

2004

R40HS

CARRIER

NT511

Medley, FL

Running

CRLU7261007

A

2003

R40HS

CARRIER

NT511

Medley, FL

Running

CRLU7256124

A

2003

R40HS

CARRIER

NT511

Medley, FL

Running

CRLU7240107

A

2003

R40HS

CARRIER

NT511

Medley, FL

Running

CRLU7246276

A

2003

R40HS

CARRIER

NT511

Medley, FL

Running

CRLU7242141

2003

R40HS

CARRIER

NT511

Medley, FL

Running

CRLU7255874

A

2003

R40HS

CARRIER

NT511

Medley, FL

Running

CRLU7241274

B

2003

R40HS

CARRIER

NT511

Medley, FL

Running

CRLU7254163

C

2003

R40HS

CARRIER

NT511

Medley, FL

Running

CRLU1827782

C

2006

R40HM

THERMO KING

MAGNUM

Medley, FL

Running

CRLU7250661

A

2003

R40HS

CARRIER

NT511

Medley, FL

Running

CRLU6218285

A

2003

R40HS

CARRIER

NT511

Medley, FL

Running

CRLU7246764

A

2003

R40HS

CARRIER

NT511

Medley, FL

Running

CRLU1828177

B

2006

R40HM

CARRIER

MAGNUM

Medley, FL

Running

CRLU7268892

A

2004

R40HS

CARRIER

NT511

Chicago, IL

Running

CRLU1349404

B

2006

R40HM

CARRIER

NT541

Miami, FL

ASIS NRUN

CRLU1348630

B

2006

R40HM

CARRIER

NT541

Miami, FL

ASIS NRUN

CRLU1354627

B

2006

R40HM

CARRIER

NT541

Miami, FL

ASIS NRUN

CRLU1358242

B

2006

R40HM

CARRIER

NT541

Miami, FL

ASIS NRUN

CRLU1358582

B

2006

R40HM

CARRIER

NT541

Miami, FL

ASIS NRUN

CRLU1359655

B

2006

R40HM

CARRIER

NT541

Miami, FL

ASIS NRUN

MGNU3302680

2006

R40HM

THERMO KING

MAGNUM

Medley, FL

Running

MGNU3303033

B

2006

R40HM

THERMO KING

MAGNUM

Medley, FL

Running

MGNU3303497

C

2006

R40HM

THERMO KING

MAGNUM

Medley, FL

Running

MGNU3302612

B

2006

R40HM

THERMO KING

MAGNUM

Medley, FL

Running

MGNU3306578

B

2006

R40HM

THERMO KING

MAGNUM

Miami, FL

Running

MGNU3307379

B

2006

R40HM

THERMO KING

MAGNUM

Miami, FL

Running

MGNU3306304

A

2006

R40HM

THERMO KING

MAGNUM

Medley, FL

Running

MGNU3306080

A

2006

R40HM

THERMO KING

MAGNUM

Medley, FL

Running

MGNU3306747

B

2006

R40HM

THERMO KING

MAGNUM

Medley, FL

Running

MGNU3307300

A

2006

R40HM

THERMO KING

MAGNUM

Medley, FL

Running

MGNU3307358

A

2006

R40HM

THERMO KING

MAGNUM

Medley, FL

Running

MGNU3307492

A

2006

R40HM

THERMO KING

MAGNUM

Medley, FL

Running

MGNU3307682

2006

R40HM

THERMO KING

MAGNUM

Medley, FL

Running

MGNU3307867

B

2006

R40HM

THERMO KING

MAGNUM

Medley, FL

Running

MGNU3306480

2006

R40HM

THERMO KING

MAGNUM

Medley, FL

Running

MGNU3306460

C

2006

R40HM

THERMO KING

MAGNUM

Medley, FL

Running

MGNU3307321

B

2006

R40HM

THERMO KING

MAGNUM

Miami, FL

Running

MGNU3310270

A

2007

R40HM

THERMO KING

MAGNUM

Medley, FL

Running

HJCU6088835

U

2007

R40HM

DAIKIN

LXE10EA33A

Boston; MA

Running

HJCU6090200

2007

R40HM

CARRIER

NT541-307

Boston; MA

Running
Painted Operating Reefer - ModalART offers container painting services in NJ and CT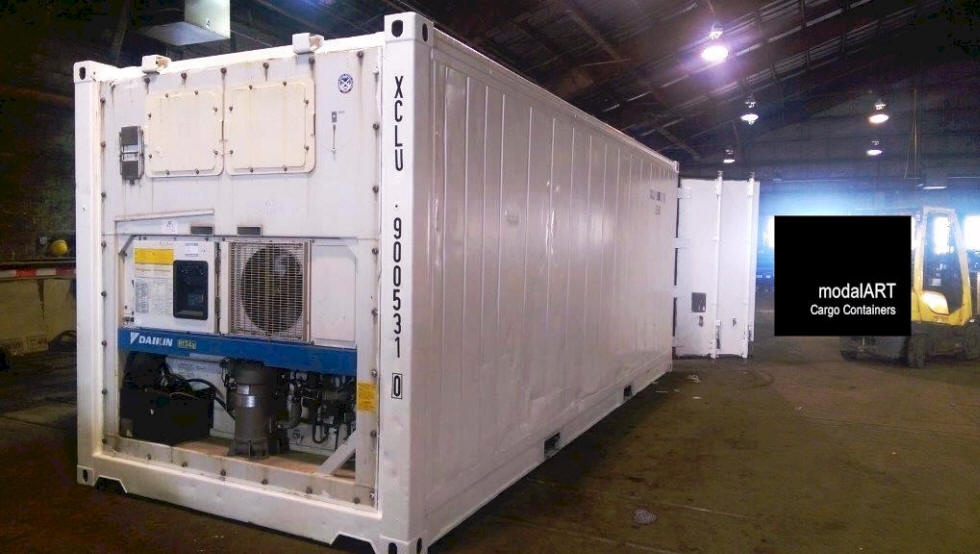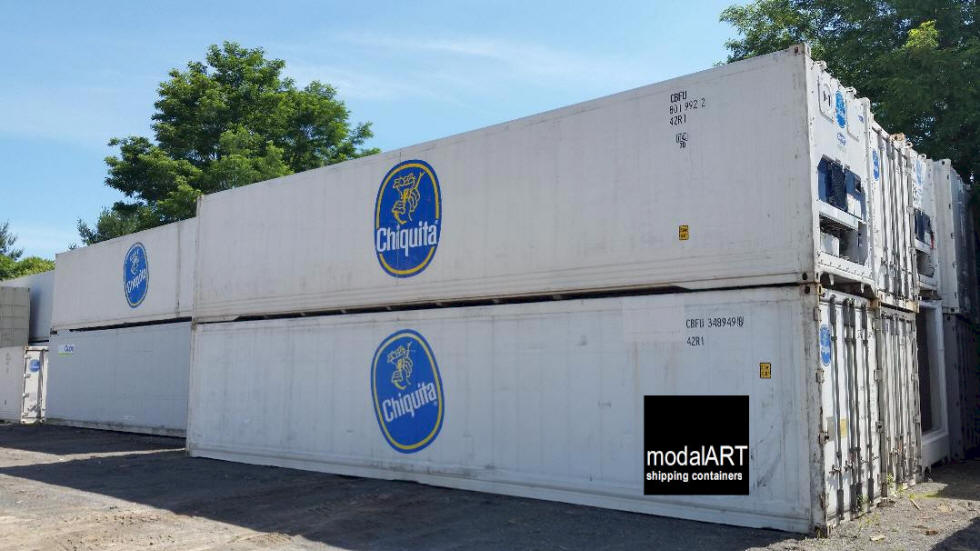 container information - sample spec sheet

MGNU3302612

General Information:

Type:

R40HM (40' High-cube MGSS Reefer)

Current/Last Location:

Miami Container (Miami; FL)

Latest Move Status:

OFF-HIRE

Latest Move Date:

4/28/2016

Last Off Hire Date:

6/1/2015

Manufacture Date:

2/12/2006

Box / Chz Mfg:

REEFE

Reefer / Gset Mfg:

TK

Box / Chz Mfg Yr:

2006

Technical Information:

External Length:

12,192 mm

External Width:

2,438 mm

External Height:

2,896 mm

Internal Length:

11,584 mm

Internal Width:

2,290 mm

Internal Height:

0 mm

Internal Door Width:

0 mm

Internal Door Height:

0 mm

Tare Weight:

4,720 kg

Payload Weight:

29,280 kg

Maximum Weight:

34,000 kg

Capacity:

0 cubic meters