Park CORTEN steel containers on your property and start making money.
start offering your customers high security storage within days:
Modalart will supply you with the most suitable steel shipping containers for high-security storage. We can paint them for you in your desired color, add your logo, install lock boxes, vents, shelves, lights, etc.

We offer a variety of configurations to suite your needs:

10', 20', 40', 40' HC, and 45' containers

Double Door containers are easy to subdivide; units would have separate entrances.

40' partitioned into four separate storage units with 26' gauge steel roll-up doors, see below.

Also available as a 20' partitioned for two separate storage units.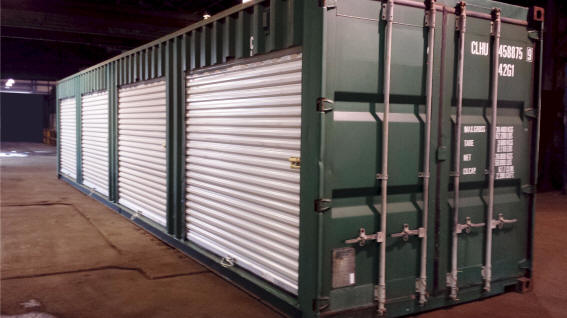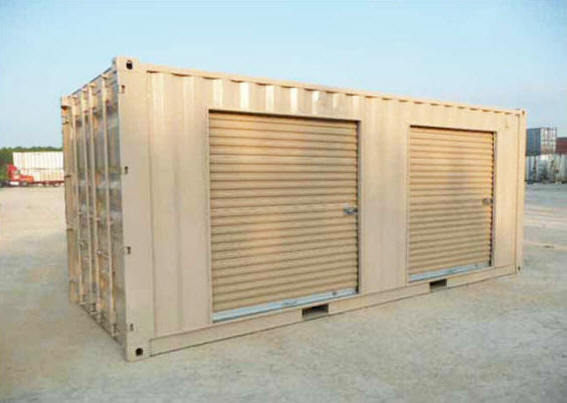 <![if !vml]>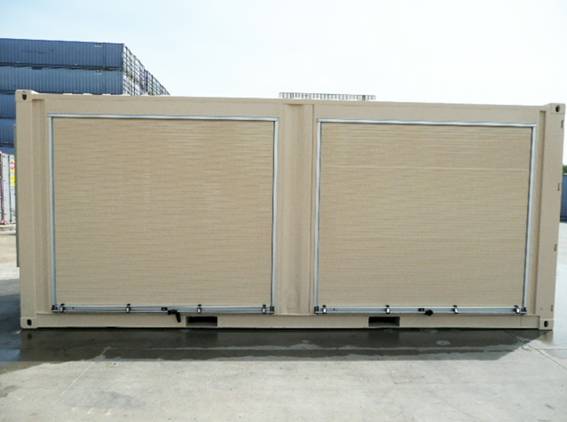 <![endif]>
<![if !vml]>
<![endif]>
Modalart gives you the flexibility to expand your business on demand - instantly!
You could begin with one or two containers, and grow your storage fleet as demand picks up. Importantly, Modalart can generally deliver small and large container quantities within a matter of days.

If you prefer to jump start your business with a fleet of 10 or more containers, we can even set you up with a financing company.
Fast Return on Investment. Steady long-term residuals.
How does Kick-start compare with the storage industry?
Kick-Start
(You)

Container Rentals: Mobile Mini® or Pods®

Self Storage

Convenience:

Stuff is stored at neighbor; the unit does not encumber customer's property.

●

Instant Access:

No need to hire a van or truck to bring stuff to a remote storage facility, or to wait for a rental company to deliver the container.

●

Competitive rates:

No corporate cost overhead, shareholder demands, or salaries.

●

Most Storage Configurations:

Can offer the most storage configurations tailored to exact customer specifications.

●

Added security factor:

Higher level of trust between neighbors versus having to trust anonymous corporations.

●
The beauty of running a storage operation is that it is virtually labor and hassle-free.
Since shipping containers were designed and built to withstand the rigors of ocean travel, they are essentially maintenance free.
Once you have handed the container keys to your customer, your work is done!