Made in Germany

Six standard sizes: 3' / 7' / 10' / 13' / 17' / 20' long

All units are 7' high x 7' wide

Flat-packed delivery. Save on transportation - numerous kits can be transported each truckload. Mobile – and can be relocated at any time.

Quick tool-free assembly and dismantling within minutes! Reusable!

Stackable (up to 3 assembled containers on top of each other, up to 10 flat packed containers)

See full Dimensions and Ratings
20' DUO CON / 20'DD8C
Double Door Container with 8 Corner Castings

2x10' Containers

2 x 10' boxes

| | |
| --- | --- |
| 20' dd8c (duo con) side wall | |

Dimension and Ratings (20' DD8C)

Specifications:

Dimensions

MM

FT-IN

External

Length

6,058

19' 10" 1/2

Width

2,438

8' 0"

Height

2,591

8" 6"

Internal

Length

5,844

19' 2" 1/16

Width

2,350

7' 8"

Height

2,390/3

7' 10" 3/32

Door Opening

Width

2,340

7' 8" 1/16

Height

2,280

7' 5" 3/4

Width Between Internal Middle Corner Posts:

2,332

Height Between Internal Middle Top & Bottom Rails:

2,306

Inside Cubic Capacity

CU.M

CU.FT

32.8

1.160

KG

LBS

Payload

27.730

(27.760)

61.200

Tare (±2%)

2.750

(2.720)

6.000

Dimensions and Ratings (10' Containers)

Specifications:

Dimensions

MM

FT-IN

External

Length

2991

Width

3438

Height

2591

Internal (nominal)

Length

2840

Width

2350

Height

2390

Door Opening

Width

2342

Height

2280

Width Between Internal Middle Corner Posts:

n/a

Height Between Internal Middle Top & Bottom Rails:

n/a

Inside Cubic Capacity (nominal)

CU.M

CU.FT

19.95

KG

LBS

Payload

8860

Tare

1300

| | |
| --- | --- |
| 20' dd8c (duo con) rear end | |

| | |
| --- | --- |
| 20' dd8c (duo con) all doors open | |

| | |
| --- | --- |
| Cut Out Cover Plate And Connectors To Make 2 X 10' | |

| | |
| --- | --- |
| Remove Front Panel By Grinding Off Welding Beads | |

Width Between Internal Corner Post Was Upgraded From

2308MM To 2332MM
4 Pack: 2x10' + 2x8'
Steel Tube Welding Connection

A 20' Set is composed of two 10' Dry that are welded together. Any depot can easily remove the welding in order to separate the two 10' Dry containers.

The 20' Set is no bigger than a 20' container and is therefore accepted by all freight forwarders. Each 10' hides a 8' Dry.

Save thousands in shipping costs with this bundled product.

4 containers in total

Specifications:

Dimensions

MM

FT-IN

External

Length

2991

Width

2438

Height

2591

Internal

Length

2831

Width

2350

Height

2390

Door Opening

Width

2,340

Height

2,280

Inside Cubic Capacity

CU.M

CU.FT

15.9

KG

LBS

Payload

8860

Tare

1300

Specifications:

Dimensions

MM

FT-IN

External

Length

2438

Width

2200

Height

2260

Internal

Length

2287

Width

2112

Height

2059

Door Opening

Width

2106

Height

1949

Inside Cubic Capacity

CU.M

CU.FT

9.95

KG

LBS

Payload

5050

Tare

950

end dooR View (10'+10')

| | |
| --- | --- |
| Steel Tube Welding Connection Type | |

| | |
| --- | --- |
| Side View (10') FOUR Vents Per 10' | |

| | |
| --- | --- |
| Side View (8') FOUR Vents Per 8' | |
20' High Cube Combo Container Set

6 Pack: 2x10'HC + 2x8' + 2x6'

A 20' High Cube Set is composed of two 10' Dry containers that are welded together. Any depot can easily remove the welding in order to separate the two 10' containers.

The 20' Set is no bigger than a 20' High Cube container and is therefore accepted by all freight forwarders. Inside the 10' container are a 8' and a 6' container.

Save thousands in shipping costs with this bundled product.

2 x 10' HC boxes
2 x 8' boxes
2 x 6' boxes

6 containers in total

Dimension and Ratings (10' High Cube)

Specifications:

Dimensions

MM

FT-IN

External

Length

2,991 +0 -5mm

9' 9 43/64" +0 -3/16"

Width

2,438 +0 -5mm

8' +0 -3/16"

Height

2,896 +0 -5mm

9' 6" +0 -3/16"

Internal

Length

2,831 +0 -5mm

9' 3 25/64" +0 -3/16"

Width

2,350 +0 -5mm

7' 8 29/64" +0 -3/16"

Height

2,695 +0 -5mm

8' 10 1/32" +0 -3/16"

Door Opening

Width

2,342 +0 -5mm

7' 8 9/64" +0 -3/16"

Height

2,585 +0 -5mm

8' 5 45/64* +0 -3/16"

Forklift pocket

Width

320 mm

1' 29/32"

Height

115 mm

4 17/32"

Center
Distance

900 mm

2' 11 23/32"

Inside Cubic Capacity

CU.M

CU.FT

17.9 u.m

(631 Cu. ft)

KG

LBS

Payload

8,785

19, 370

Tare (±2%)

1,375

3,030 LBS

FOR IMAGES See 10' HC boxes

Specifications:

Dimensions

MM

FT-IN

External

Length

2,438 +0 -5mm

8' +0 -3/16"

Width

2,200 +0 -5mm

7' 2 9/16" +0 -3/16"

Height

2,260 +0 -5mm

7' 4 59/64" +0 -3/16"

Internal (nominal)

Length

2,287 +0 -5mm

7' 5 63/64" +0 -3/16"

Width

2,112 +0 -5mm

6* 11 3/32" +0-3/16"

Height

2,059 +0 -5mm

6' 9 1/64" +0 -3/16"

Door Opening

Width

2,106 +0 -5mm

6' 10 55/64" +0 -3/16'

Height

1,949 +0 -5mm

6' 4 11/16" +0 -3/16'

Forklift pocket

Width

320 mm

l' 29/32"

Height

115 mm

4 17/32"

Center
Distance

900 mm

2' 11 23/32"

Inside Cubic Capacity (nominal)

CU.M

CU.FT

9.95

351

KG

LBS

Payload

5.050

11,130

Tare

950

2,100

FOR IMAGES See 8' boxes

Specifications:

Dimensions

MM

FT-IN

External

Length

1,980 +0 -5mm

6' 5 29/32' 0 -3/16"

Width

1,950 +0 -5mm

6' 4 23/32' 0 -3/16"

Height

1,910 +0 -5mm

6' 3 9/64' 0 -3/16"

Internal (nominal)

Length

1,829 +0 -5mm

6' + 0 -3/16"

Width

1,862 +0 -5mm

6' 1 5/16" +0 -3/16*

Height

1,717 +0 -5mm

5' 7 19/32" +0 -3/16"

Door Opening

Width

1,856 +0 -5mm

6' 1 1/16" +0 -3/16"

Height

1,607 +0 -5mm

5' 3 17/64" +0 -3/16"

Forklift pocket

Width

305 mm

1'

Height

115 mm

4 17/32"

Center
Distance

1000 mm

3' 3 23/64"

Inside Cubic Capacity (nominal)

CU.M

CU.FT

5.85

206

KG

LBS

Payload

4000

8,819

Tare (+/- 2%)

730

1,609

FOR IMAGES See 6' boxes
40' DUO CON
Double Door Container with 8 Corner Castings

2 x 20' Containers

Dimensions and Ratings

MM

FT-IN

External Dimensions

Length
12.192
+0mm -10mm
40' 0"
+0 -3/8"
Width
2.438
+0mm -5mm
8'
+0 -3/16"
Height
2.896
+0mm -5mm
9*6"
+0 -3/16"
1) No part of the container will protrude beyond the external dimensions
mentioned above
2) Maximum allowable differences between two diagonals on any of the following
surfaces will be as follows:
Roof, bottom and side diagonals:
19mm
3/4"
Front and rear diagonals:
10mm
3/8"

Internal Dimensions

Length
11.978
+0mm +10mm
39'3 37/64"
+0 -3/8"
Width
2.350
+0mm -5mm
7'8 33/64"
+0 -3/16"
Height
2.698
+0mm -5mm
8'10 7/32"
+0 -3/16"
Height at Inter-
mediate frame
2.611
+0/-5mm

Door opening dimensions

Width
2.340
+ 0mm -5mm
7'8 33/64"
+0 -3/16"
Height
2.585
+ 0mm -5mm
8' 5 49/64"
0 -3.16"

Internal cubic capacity (Nominal)

75.9 cu.m
2.682 cu.ft

Forklift pockets (only applicable and workable after cutting)

20'
Width
360 mm
1'2 11/64"
Height min.
115 mm
4 1/2"
Centre to centre
2.080 mm
6' 9" 57/64"

Gooseneck tunnel

Length
3.262rnm
10' 10 1/2"
Width
1.029
+3mm +0 mm
3' 4 1/2"
+1/8" -0
Height
120
+0 mm - 3 mm
4' 23/32"
+0 -1/8"

Ratings

Max. Gross Weight (R)
30.480 kg
67.200 lbs
Tare Weight (design) (T)
4.850 kg
10.700 lbs
Max. Payload (P)
25.630 kg
56.500 lbs
Tare Weight Tolerance 2%
16 Units: 4x10'HC + 4x9' + 4x8' + 4x6'
A 40' High Cube Set includes four 10' High Cube Dry containers, four 9' containers, four 8' containers, and four 6' containers.

The entire set is no bigger than a 40' High Cube container and is therefore accepted by all freight forwarders.

Save thousands in shipping cost with this bundled product.
4 x 10' HC boxes
4 x 9' boxes
4 x 8' boxes
4 x 6' boxes


16 containers in total
| | |
| --- | --- |
| 40'HC set - Side View - 10'HC + 9' + 8' + 6 | |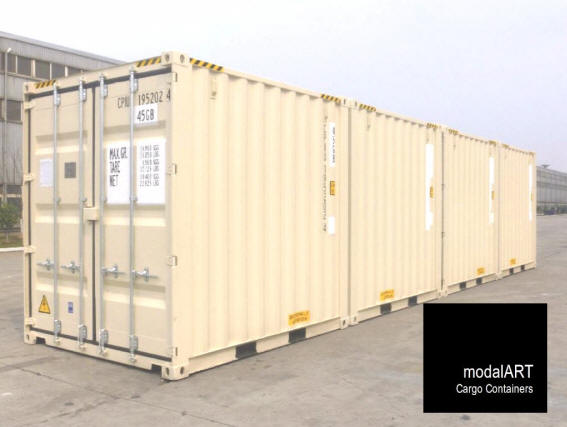 | | |
| --- | --- |
| WITH Steel Tube Welding ConnectioNS | |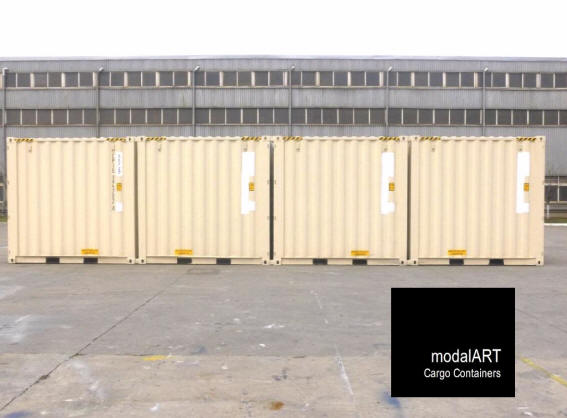 | | |
| --- | --- |
| All Doors Open At Front End | |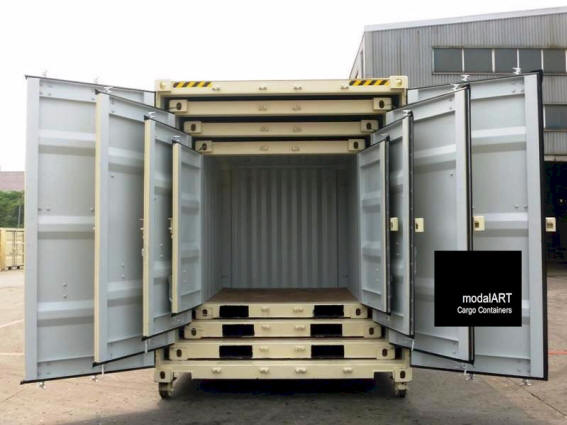 Dimension and Ratings (10' High Cube)
Specifications:

Dimensions

MM

FT-IN

External

Length

2991

Width

2438

Height

2896

Internal

Length

2831

Width

2350

Height

2695

Door Opening

Width

2342

Height

2585

Inside Cubic Capacity

CU.M

CU.FT

17.9

KG

LBS

Payload

8785

Tare

1375
| | |
| --- | --- |
| Each 10'HC With A CSC Plate | |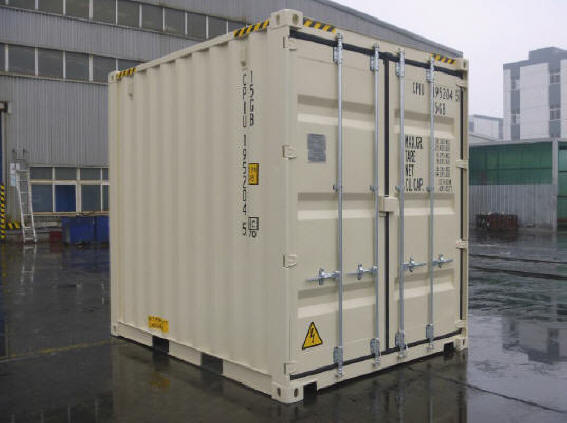 | | |
| --- | --- |
| RIGHT Side Wall (10'HC) TWO vents per side wall | |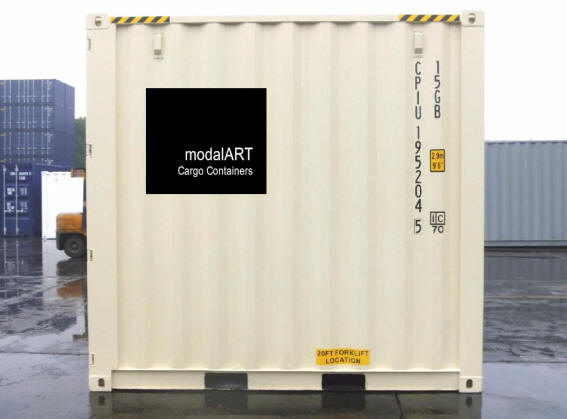 Dimension and Ratings (9' Container)



Dimensions

MM

FT-IN

External

Length

2740

Width

2200

Height

2650

Internal

Length

2589

Width

2112

Height

2359

Door Opening

Width

2106

Height

2249

Inside Cubic Capacity

CU.M

CU.FT

12.9

KG

LBS

Payload

5050

Tare

1000
| | |
| --- | --- |
| Each 9' Without CSC Plate | |
| | |
| --- | --- |
| Left Side Wall (9') TWO vents per side wall | |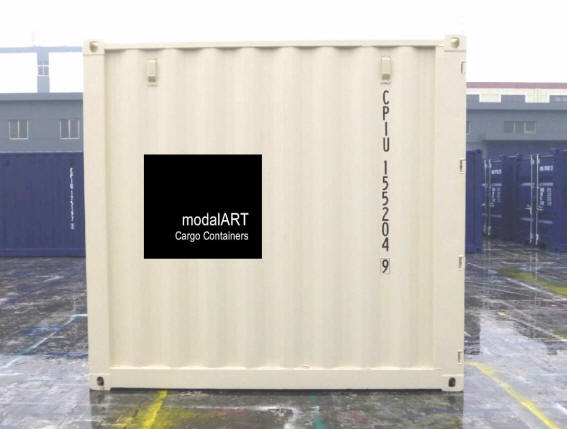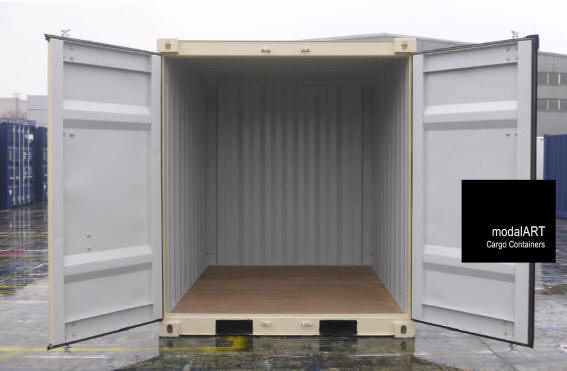 Dimensions and Ratings (8' Containers)
Specifications:

Dimensions

MM

FT-IN

External

Length

2438

Width

2200

Height

2220

Internal

Length

2287

Width

1912

Height

2019

Door Opening

Width

1906

Height

1909

Inside Cubic Capacity

CU.M

CU.FT

8.83

KG

LBS

Payload

5100

Tare

900
| | |
| --- | --- |
| Single 8' - TWO vents per side wall / Each 8' Without CSC Plate | |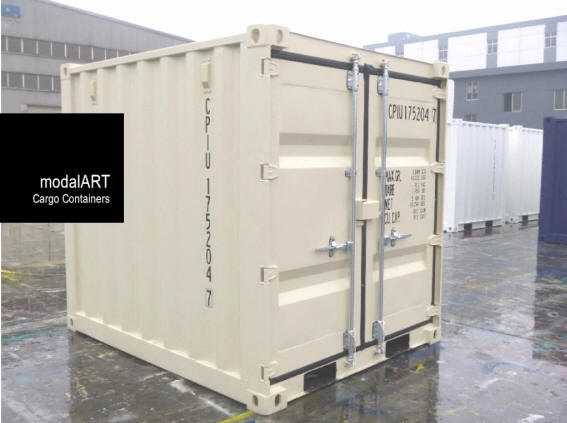 Dimensions and Ratings (6' Containers)
Specifications:

Dimensions

MM

FT-IN

External

Length

1980

Width

1800

Height

1880

Internal

Length

1829

Width

1712

Height

1687

Door Opening

Width

1706

Height

1577

Inside Cubic Capacity

CU.M

CU.FT

5.28

KG

LBS

Payload

4000

Tare

700
Each 6' Without CSC Plate