40' high cube HANJIN Container sale
SALE AT MAHER TERMINALS, NJ HAS ENDED
CONTAINERS ARE NOW AVAILABLE FOR EASY PICKUP AT
301 ESSEX AVENUE , AVENEL, NJ 07001
We open at 8AM, yard last lift @ 3:45. We are usually in the office till 6.
Remarks:

1. Deals are quoted out on First Come, First Served basis. Our offer is valid for one week and "SUBJECT TO PRIOR SALES".
2. In order to prevent any delays/dry-run, please contact with depot prior to pick-up arrangement.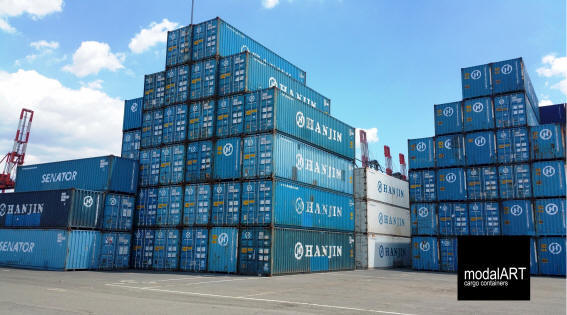 We are very excited to have won a bid on 61 Hanjin Shipping Containers!
17x 40' Standard Height containers (8'6" tall) -
Hanjin units Sold out. Standard units are available at market rates from our shipping lines!

44x 40' High Cube containers (9'6" tall) -
Only 5 Hanjin units left! Prices will go back up to market rates of $1950 plus after we have sold out!
They were cargo worthy grade when Hanjin filed for bankruptcy, and had been sitting at the terminal since. We have moved all units to Avenel, NJ, and graded them, see below.
The photos below will give you an impression of their good condition.
If you need a quote on delivery please go to FREE QUOTE. (Please mention "Hanjin Sale" in the comments box and/or to your carrier for an accurate quote)
Thank you for giving us the opportunity to earn your business!
Best regards and have a wonderful day!
Your friendly ModalART Sales Team
GRADE A
Exceeds cargo worthy and aesthetically pleasing
Very little, if any damage.
We straighten most, if not all dents, usually, if not always, removes/paints over, previous owner logos and SS Line markings.
Very few patches.
GRADE B
Average cargo worthy
Good, serviceable unit.
May have patches, most dented areas straightened.
May or may not have owners logos removed/painted over.
GRADE C
Water tight, in most cases cargo worthy
Many dents, usually part of original owners logos remain.
Floor, interior, exterior, in much more worn condition.
May have silicone and/or tar tape patches.
In most cases, cargo worthy, suitable for one way shipping.
AS IS
Container in condition received.
May or may not be watertight, usually, much rougher condition.
In our estimation, not worth repairing. Probably, more than $300.00 in repair.
All units have either giant Hanjin or Senator Line markings.
The blue color paint needed to remove logos is $54.00 per gallon.
Most, if not all of these containers will use 2-3 gallons of paint, plus a minimum of two hours in labor cost @ $75.00 per hour.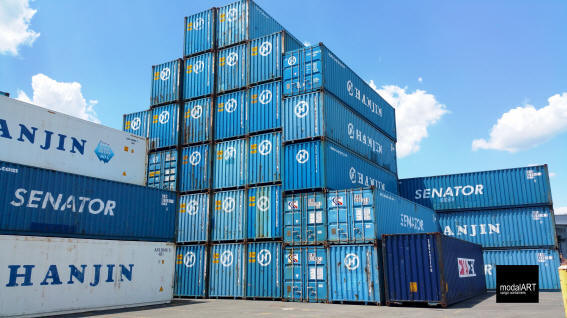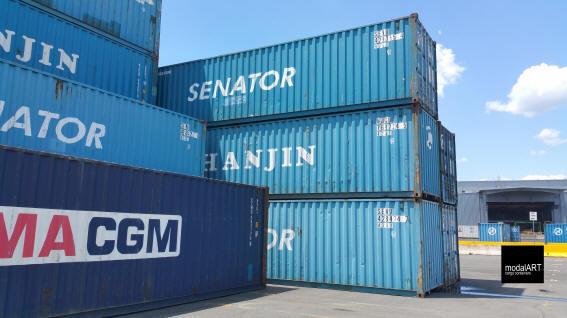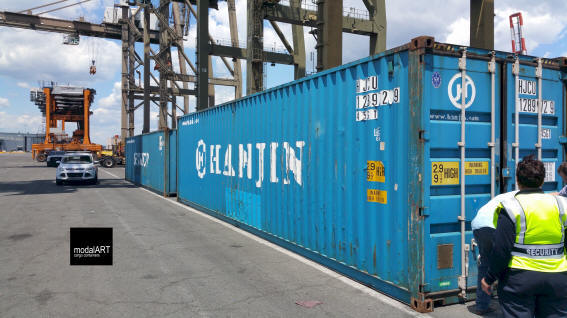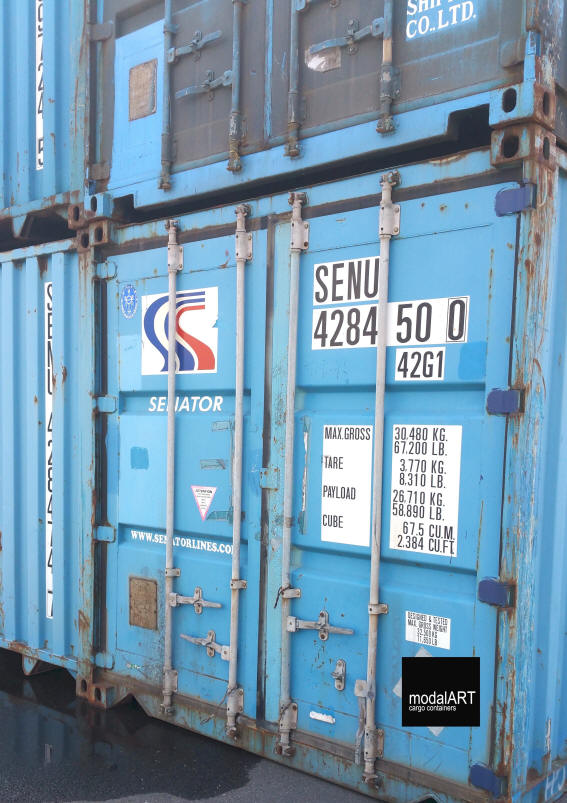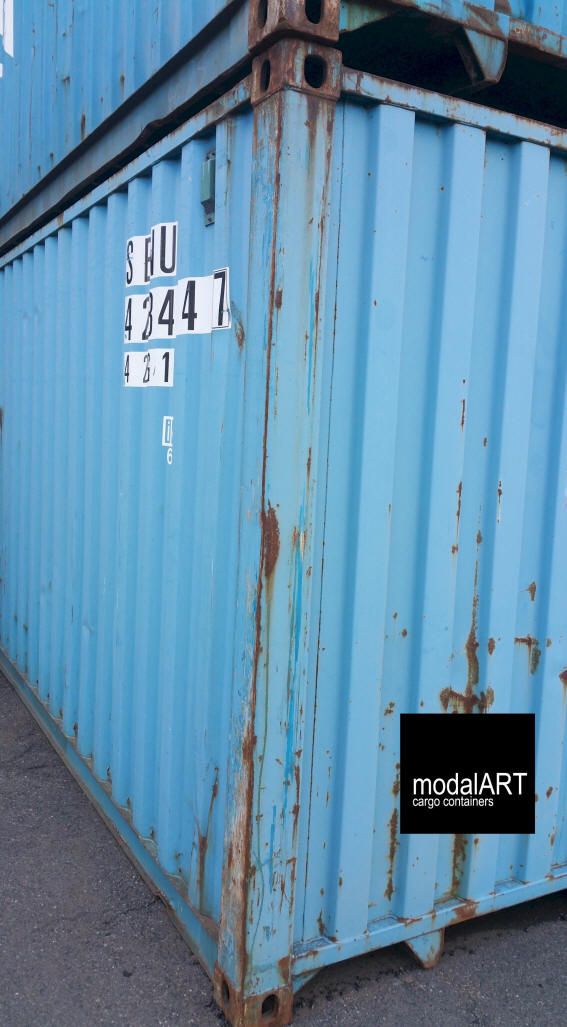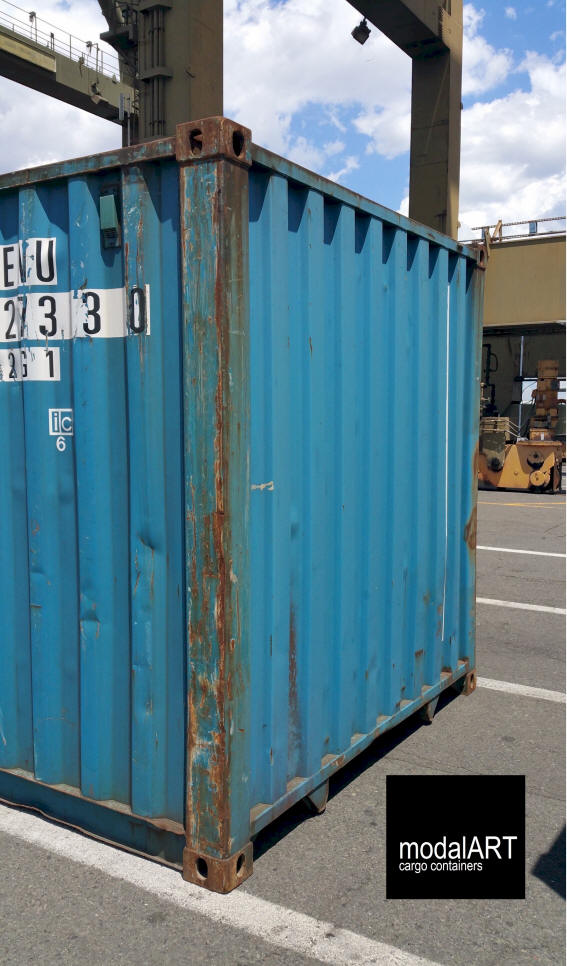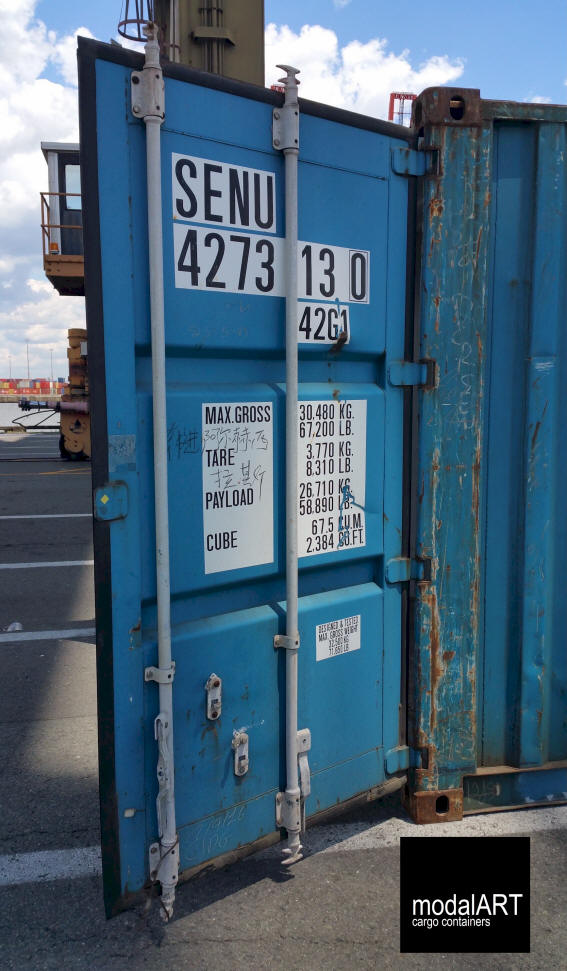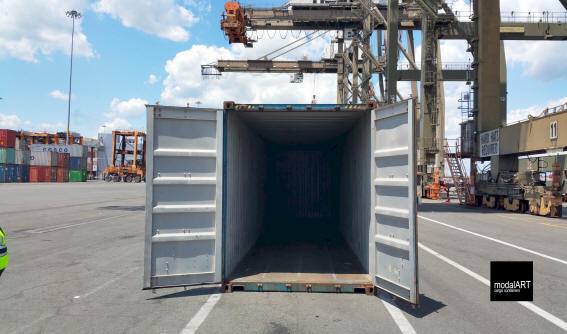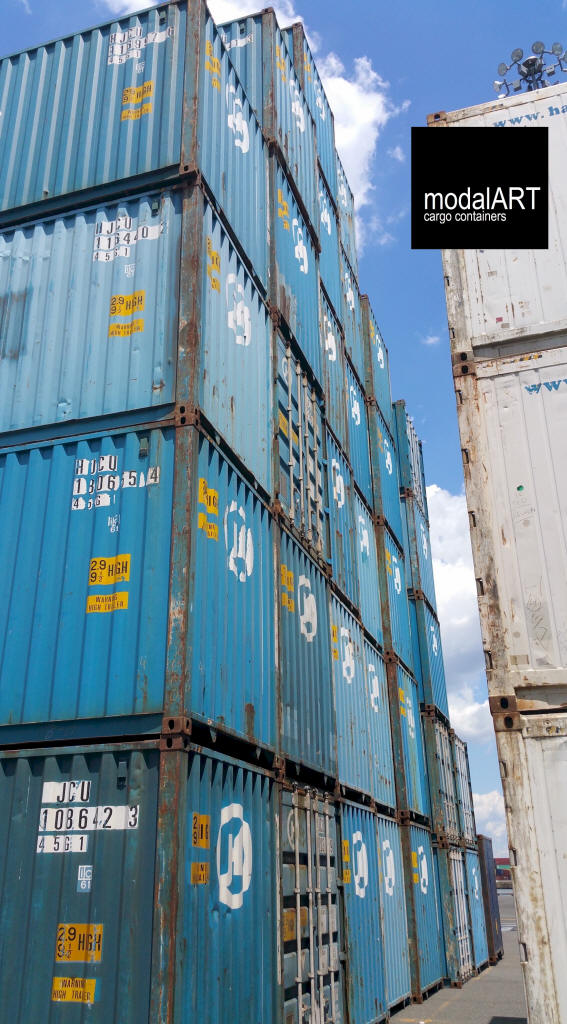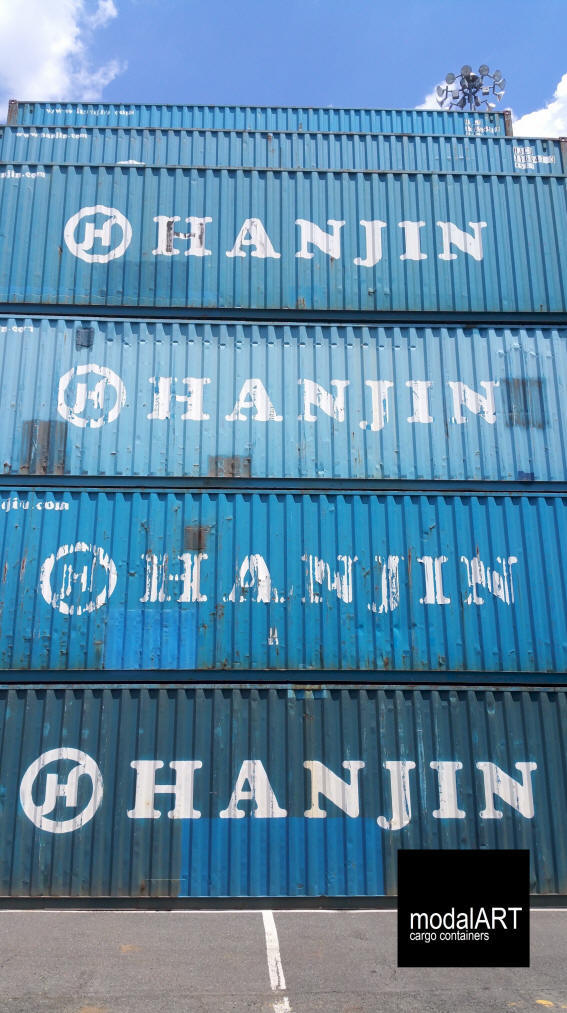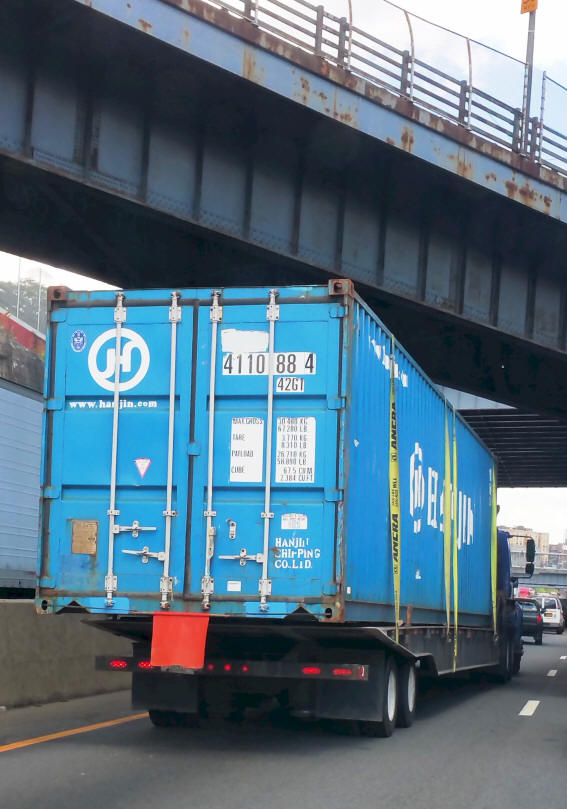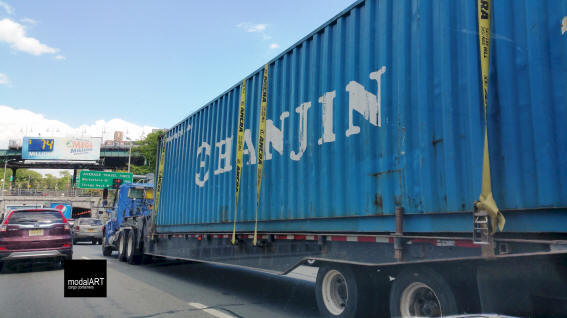 MAHER TERMINALS